Good Friends and Their Many Talents
This is my first link party. Hope this works :) I will create a new link up for this topic every
Wednesday
. But it will be open all week.
LET'S GET THIS GIRL POWER GOING!
1. Add a link to a post that includes one or more of your girl friends and/or their talents!
2. Link back to this post with this button at the end of your post so that we can share more stories!
So, a couple of weeks ago I decided to every once in a while dedicate a post to one of my many good friends and highlight her beautiful talents.
Today I choose
Irazema Castrejon
. She has a blog but hasn't updated recently and she was actually the one who got me started on blogging. Uff like 4 years ago?? He he we are getting viejitas amiga!
The things I admire the most about Irazema are her:
I know the Lord put Irazema and I together at the right time. Without her my pregnancy and divorce would not have been so livable. Irazema has this other cool quality I really like she is sooooo adventurous she has been para-sailing, she's parachuted off a plane, she's traveled all over the States, Canada and Mexico, she has survived moving and living at a big house without her family (they are super close) and she dared to continue working in the same company as her ex for quite a few years!
AHHHH Irazema is my hero in so many ways and I wanted to dedicate this post to her. There are a million more things that are great about my lovely friend but for now I'll end here and instead share some pictures!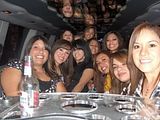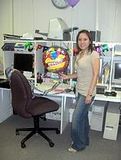 OKAY YOUR TURN :-)